Monday, planning on going to la, shop, paint, kick it whatever. We werent sure if we were going to paint this wall. We left sb at 1, got to Los Angeles at 3 or 4 then we needed to get paint, so we didnt start painting ths bitch till 6:30pm, left the wall around 12am and got stranded in LA cuz the PCH and 405 N was closed!
Well, me and a few heads are started working on this mural for Fabric Planet in Venice on Lincoln Blvd. Graffiti and characters all in a fabric theme! The finish product will be up soon! but heres some flikas, folks!
Planning...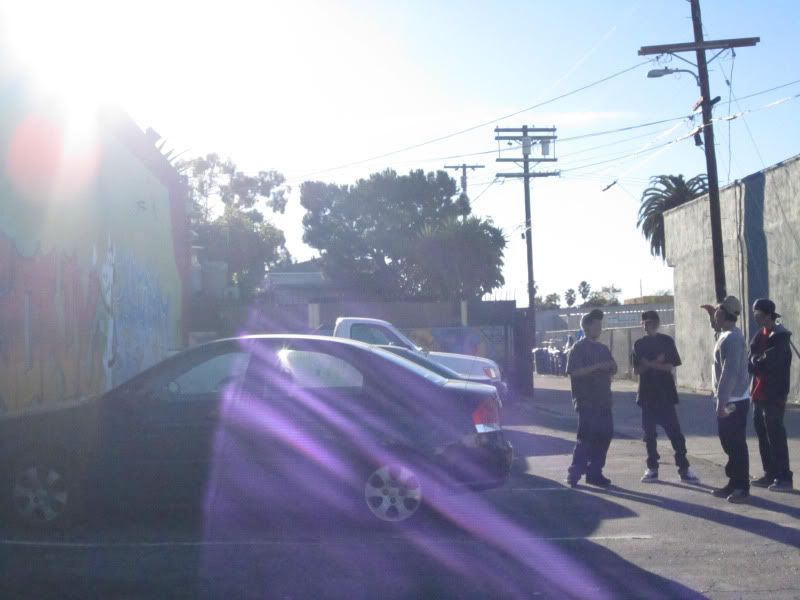 Shopping...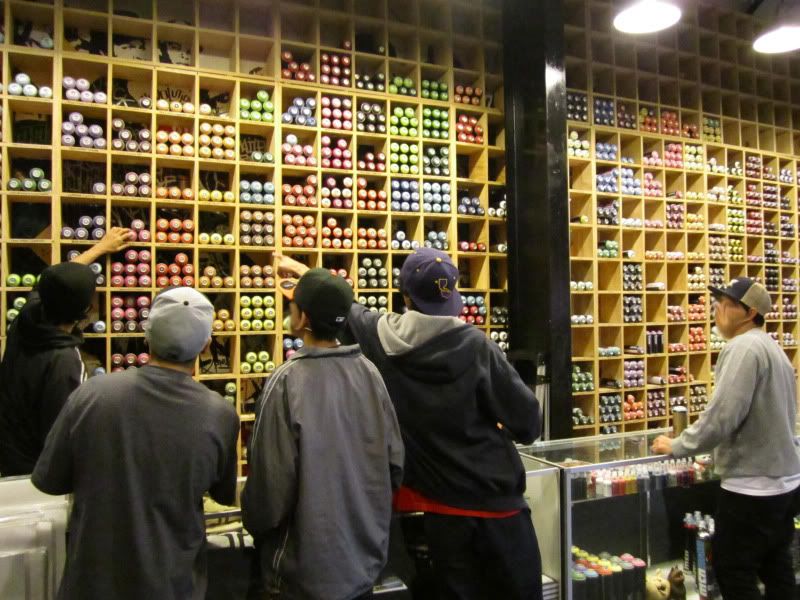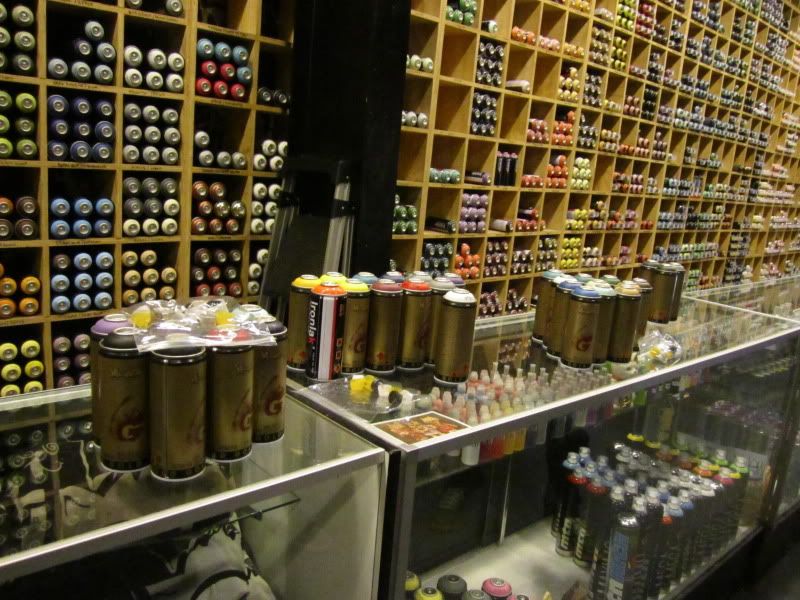 Paint.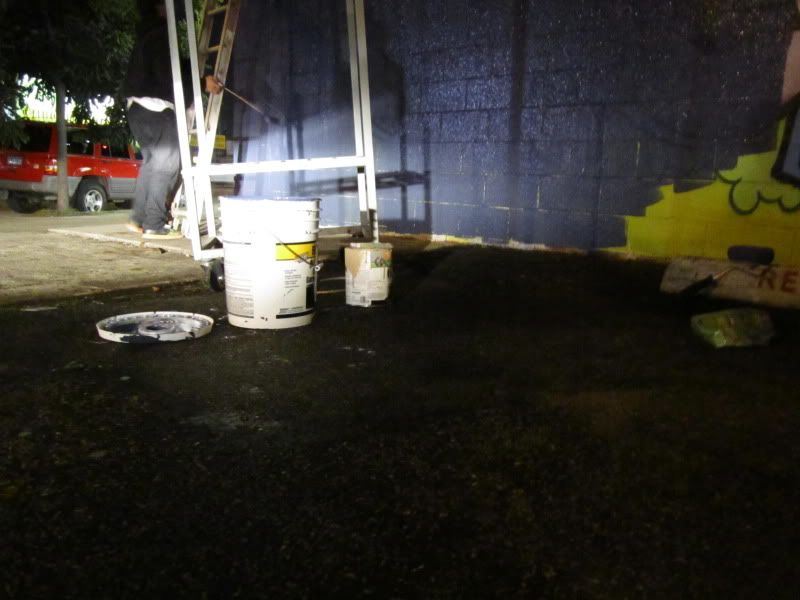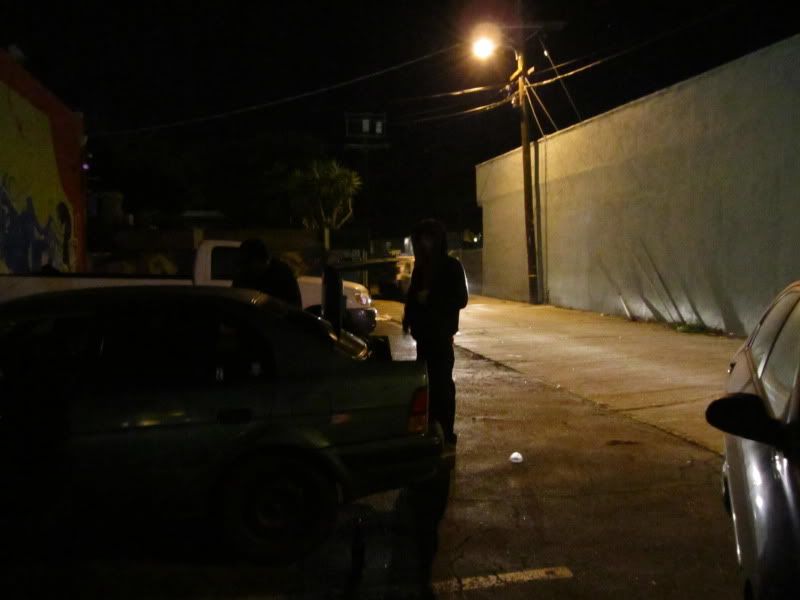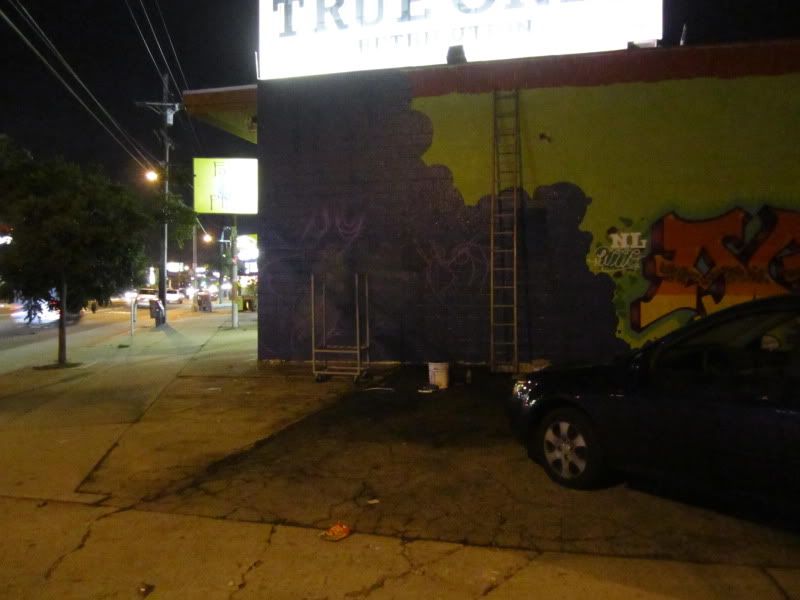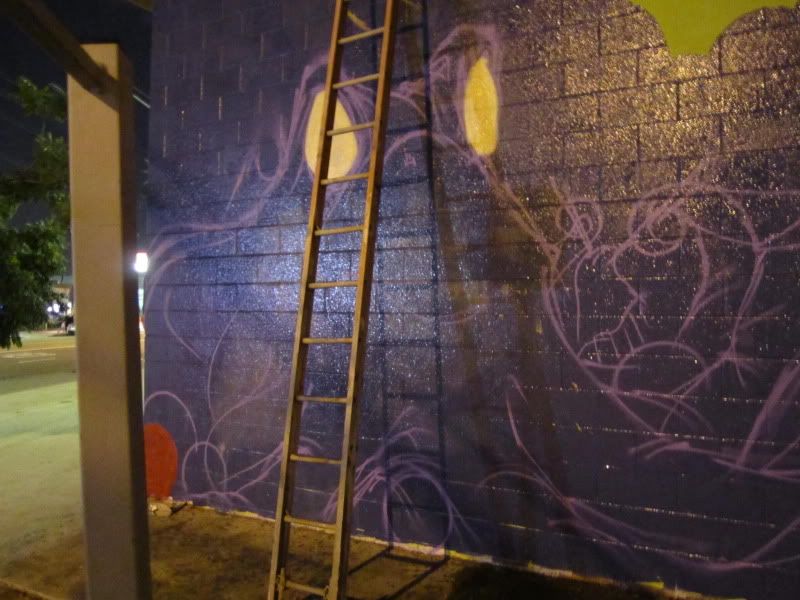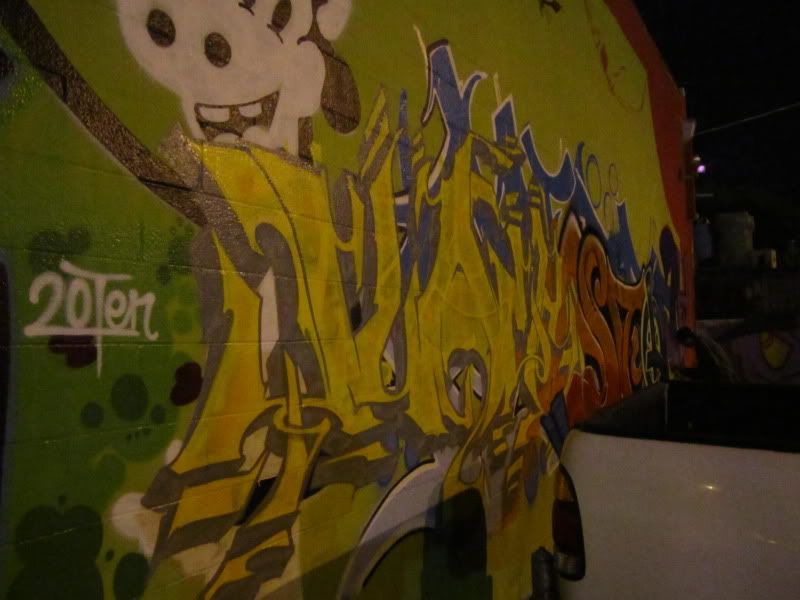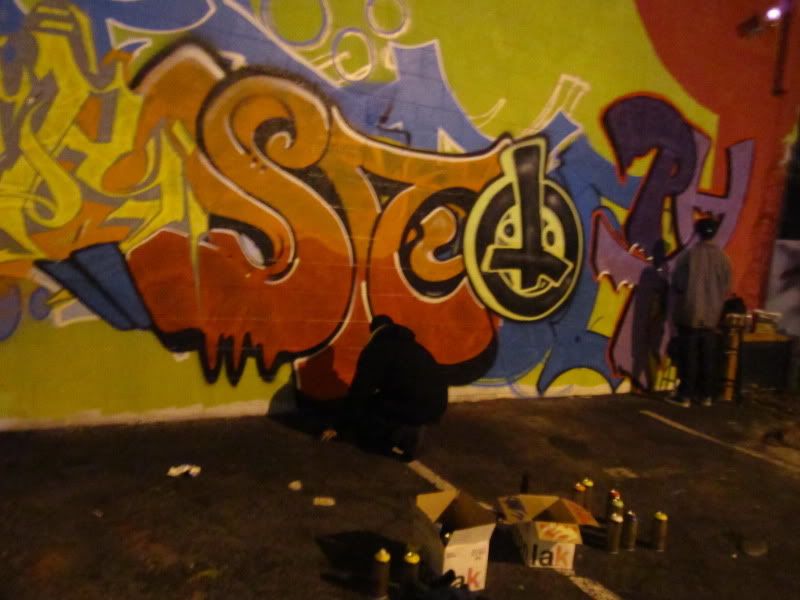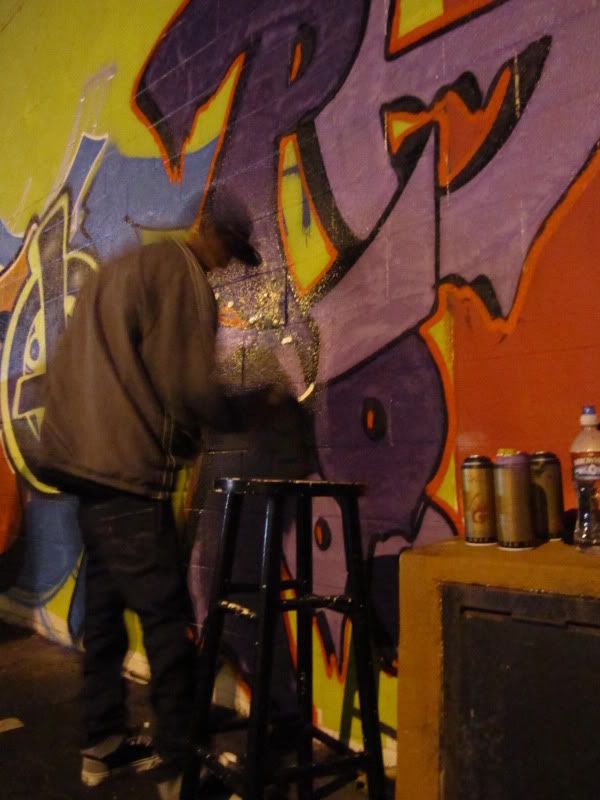 Sabguey!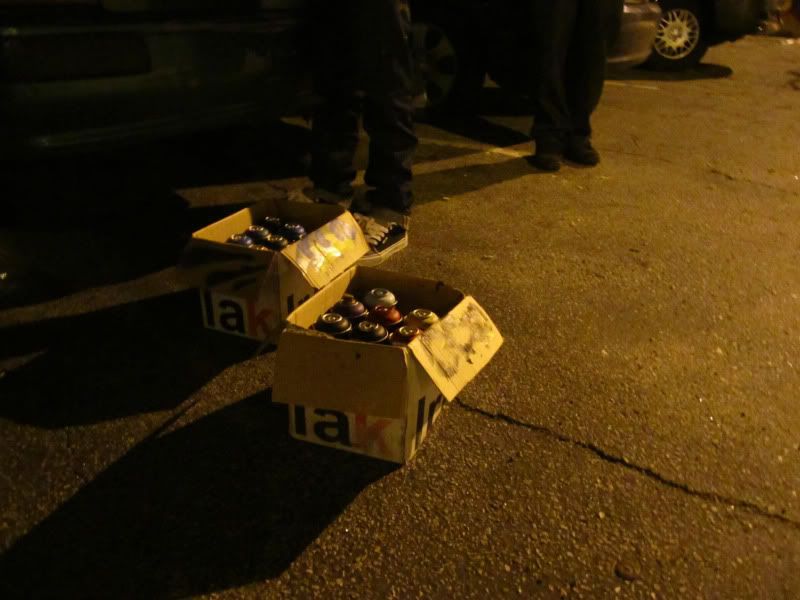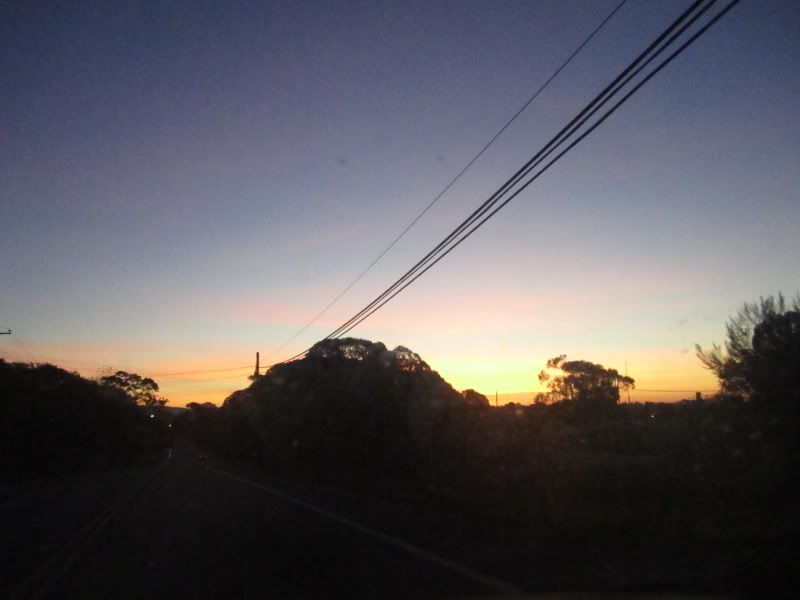 ...and heading back to sb with the sunrise!